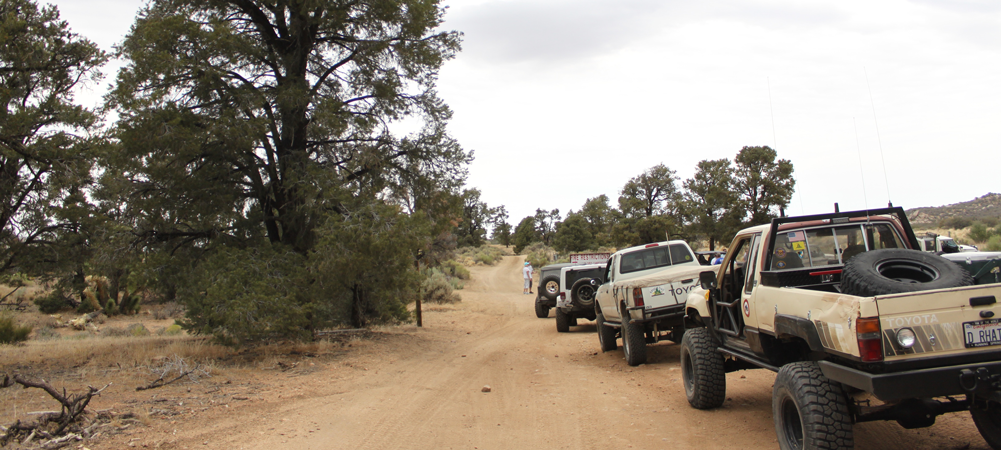 Gad-Zuks is a family oriented group dedicated to off-road fun. Our club meets on a monthly basis for meetings and monthly club runs. The primary aim of the Club is to promote and encourage safe and enjoyable off-highway four-wheel-drive activities for a family group with an eye toward education and conservation.
As a club we are involved in the Adopt-A-Trail program maintianing 3N61 Jacoby Canyon (Closed due to fire) and 3N03 Smarts Ranch. We are also active members of California Four Wheel Drive Association, Inc. and participate in several functions througout the year.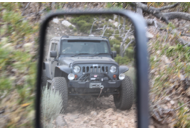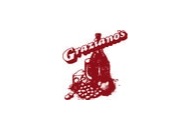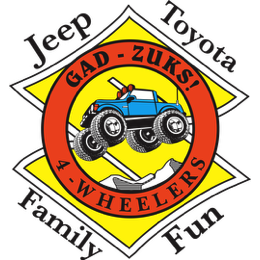 We meet the First Sunday of every month @ 4:30pm at:
Graziano'''s
9255 Baseline Rd #L
Rancho Cucamonga, CA 91730
We plan at least one club run each month. Vistors are welcome to join us both for our monthly meetings and club runs.
Gad-Zuks participates in several events throughout the year. Including leading runs for events like Hi Desert Round-Up.
Keeping up with the politics of off-road news. News-Bytes and informaitn about OHV recreation and environment issues.